Destintion Bhutan Realizing

---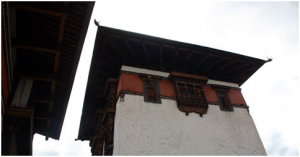 Realizing that uncontrolled tourism can have devastating and irreversible effect on the local environment, culture and the identity of the people, the Bhutanese government has introduced fixed 'daily tourist tariff' to limit the number of tourists visiting Bhutan per year. The tourists are charged a fixed rate per night halt during their tour in Bhutan. This rate includes meals, accommodations, transport, services of guides and porters, supply of pack and riding ponies and cultural programs when and where available.
Everybody except citizens of India must apply for a visa at least 30 days in advance. While the visa itself costs only US$20 for 14 days (extendable once), the visa will not be issued without paid bookings for a tour generally costing upwards of US$200 per day (which includes room, board, guide, and transport in Bhutan). This cost is not negotiable as it is set by the government, but generally it is slightly cheaper in off-season and more expensive if you take the tour alone. Once the tour has been confirmed, visas will be issued either by immigration at Paro airport or in Phuentsholing – basically all the work for a visa application is completed within Bhutan by us. There is no need to visit a Bhutanese embassy or consulate.
There are two ports of entry into Bhutan: by Druk Air via Paro Airport or by road from India via the southern gateway city of Phuntsholing. Either way, a trip to Bhutan must be planned in advance because tourist visas can only be processed through a registered tour operator in Bhutan.
Although it is more expensive than visiting another South East Asian country, you will find Bhutan very different from any other country you have visited. You will find a country where all people in villages as well as in cities still wear their traditional dress. A country whose past is still the present, a country where TV and the Internet have not changed the people's age-old traditions, a country which is rightly called by some as "The Last Shangrila".